Wondering how to arrange lighting in your kitchen? We will answer your question…
It is no secret that kitchen is the heart of every home. Daily we spend a lot of time there cooking and sharing moments with our family and friends. Moreover, kitchen is a highly functional space that requires clever planning. The furniture and appliances are usually integrated, which leaves no room for an error and requires substantial financial investments.
There are different elements to kitchen functionality, but today we would like to discuss kitchen lights. To help you design your lighting plan and achieve the perfect, practical, kitchen let us share some tips!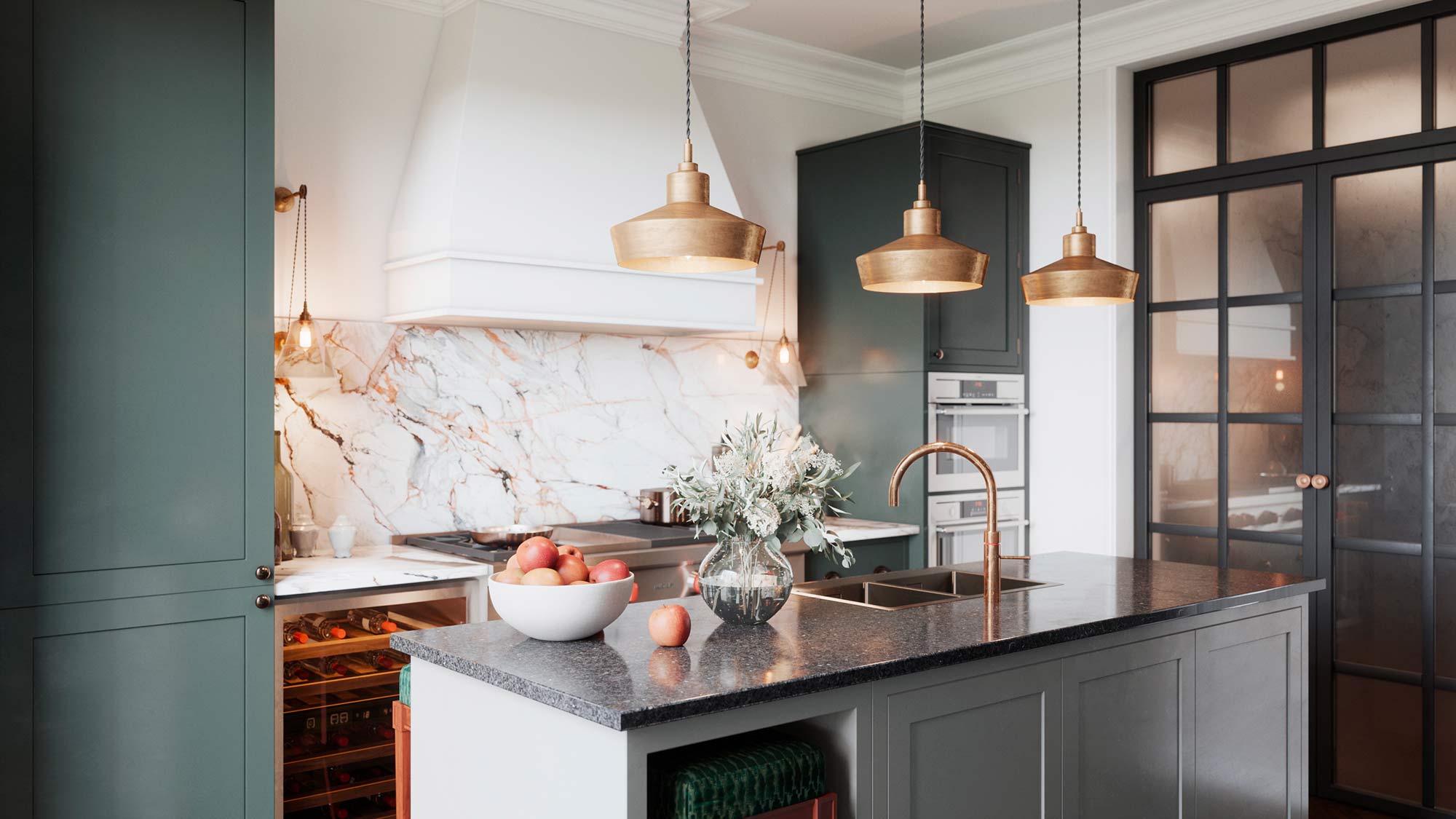 What to consider when planning kitchen lighting?
To get functional and beautiful kitchen lighting design, try to integrate three levels of light:
Ambient Light
This is the first step and the cornerstone of your lighting plan.  Ambient lighting creates a wash of light throughout the space. Use directional kitchen downlights or track lights to create ambient lighting. Don't place downlights in a grid as it will create a flat light everywhere. Instead, better place them above areas that should be highlighted. For example, instead of lighting a passage between furniture, place directional kitchen downlights above work surfaces and in front of wall units or tall cupboards.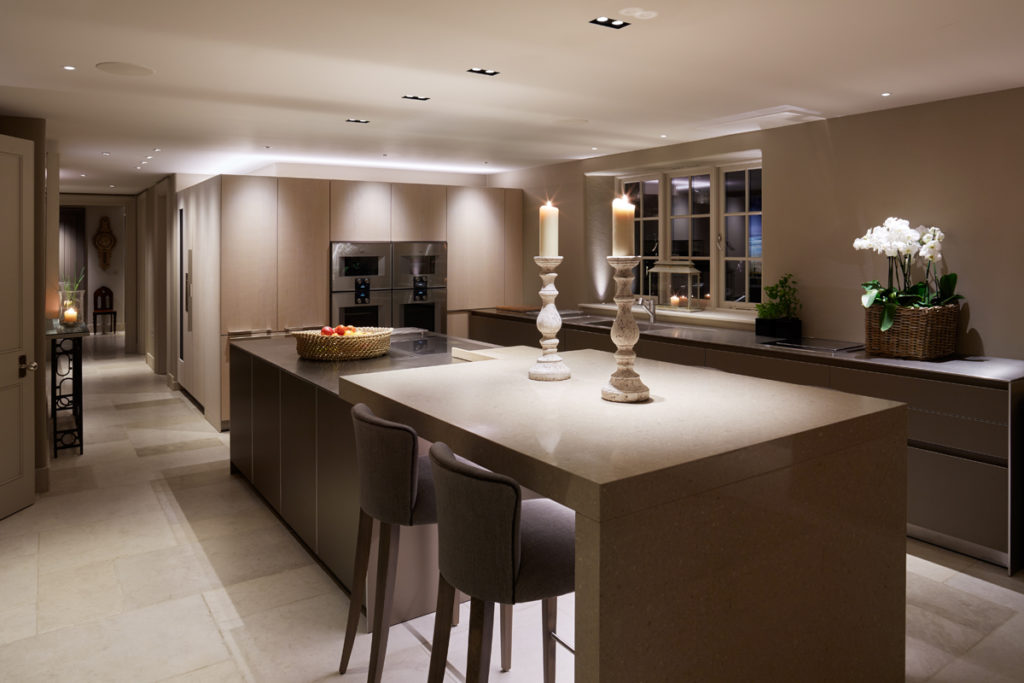 Task Light
We all know how frustrating it is to cook in a poorly lit kitchen. You will certainly notice if you forget to ensure a bright task light about a worktop, LED under cabinet lighting is practically a necessity to achieve this. Choose LED strip light for a modern look, and a LED spotlight for a traditional one. When you are planning under cabinet lighting, ensure you have one light right in front of a sink, and don't forget to place task light above a kitchen island!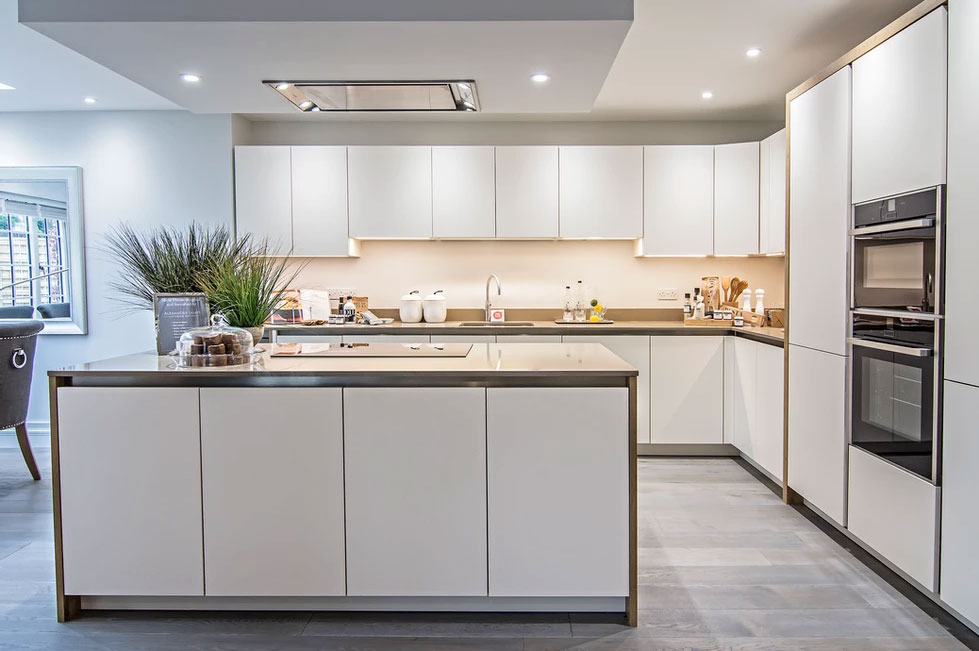 Accent Light
Last but not least, the lights which make your house a home! Create a delightfully cosy atmosphere with pendant lights above your kitchen island or dining table. For a modern touch you can install an LED strip light under your counter and above your cupboards. You will feel the benefit when you're having the last conversation of the evening or winding down alone.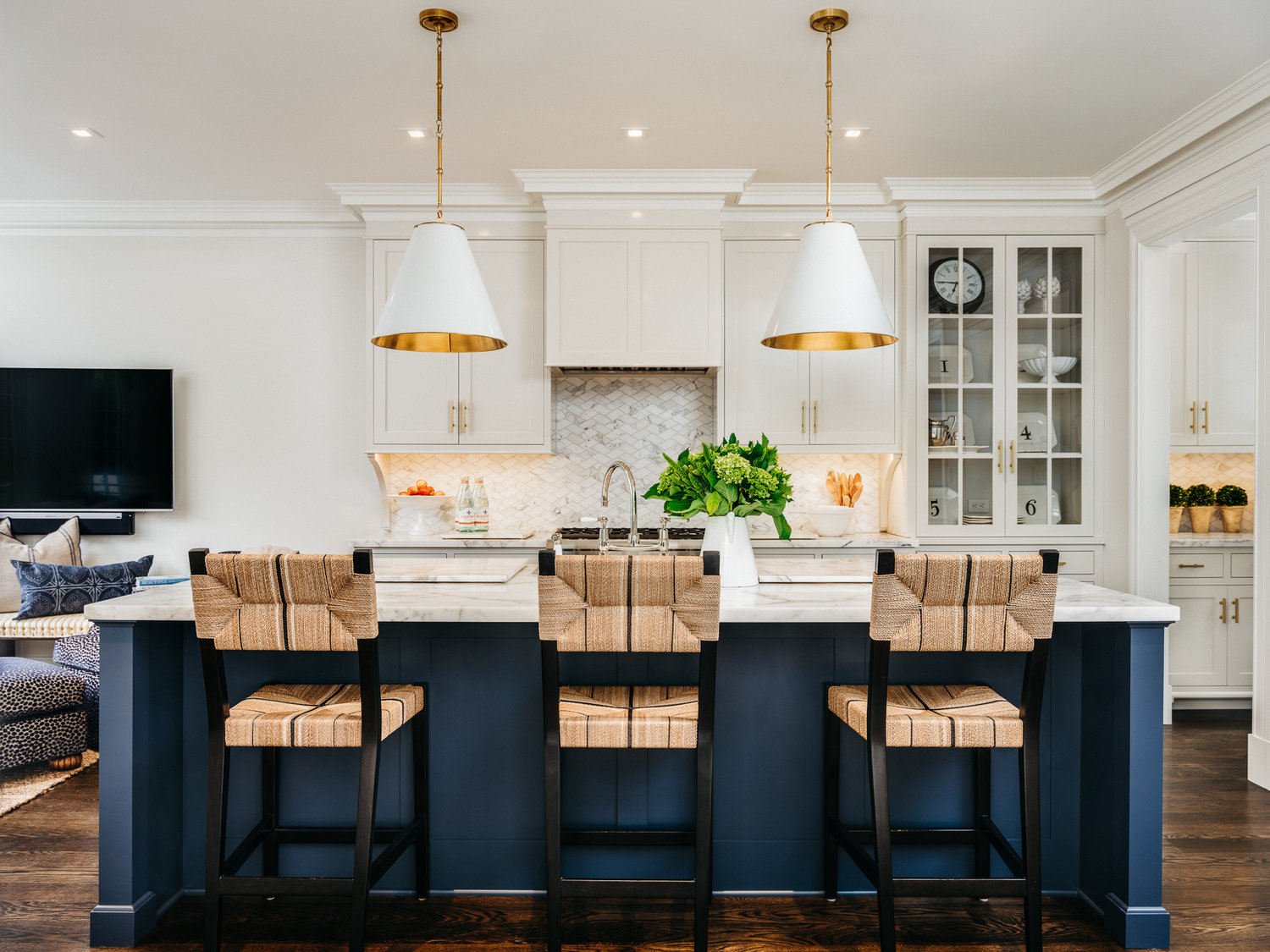 And some insider tips:
Installing LED kitchen lighting above your cabinets will make your ceiling look higher! Just keep in mind that you will need about 5.9 inches (15 cm) between cupboards and a ceiling to get a soft wash of light.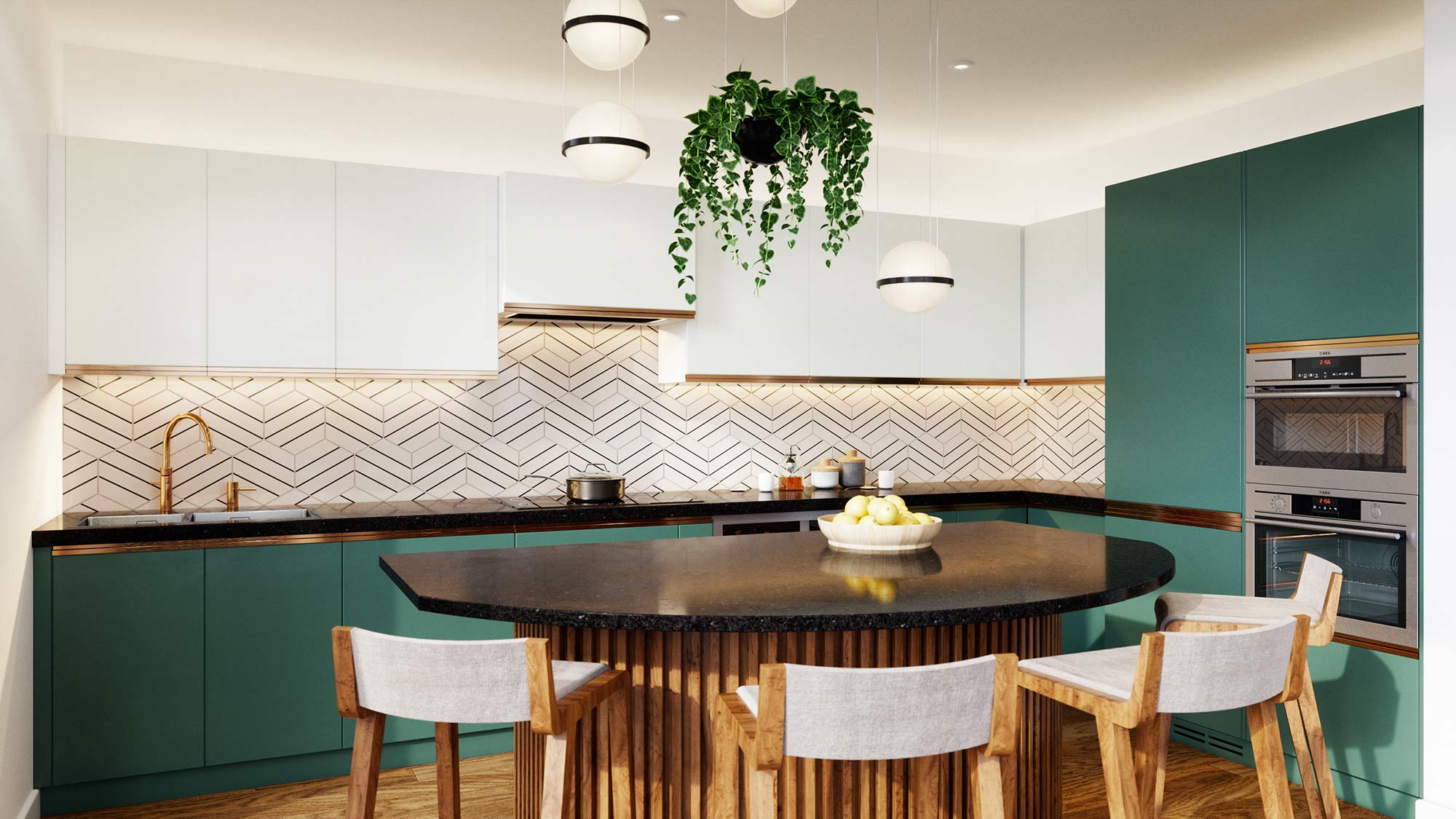 If you have a kitchen island or dining table, we recommend you consider a pendant light above it. It is a beautiful element that creates a unifying, warm ambience and leaves a designer touch. As a general rule install the pendant 29 to 35 inches (75cm – 90 cm) above the surface.
For your breakfast station, it's vital to remember under shelf lighting on your lower shelf above the worktop. If you can add one or two miniature downlights at the top of the station, the effect will be invaluable. Make sure you accompany these with a push-to-break light switch. This will make the door opening and closing activate and deactivate the lights to add that impressive, professional touch.